Early Bird tickets on sale October 1 - November 15, 2019!
Early Bird Ticket $110
(regular Ticket $169)
Disclaimer: Tickets are non-refundable, but are transferable.
Connections - Women - Leadership
MARCH 5, 2020
Minnwest Campus Auditorium
8am - 4:30pm
Hi! I am Kim Madsen. The founder of CultivateHER (only possible with the support of some amazing women). This is a picture of me and my sister (I'm on the left, my sister Jackie is on the right), I think it's very fitting to represent me, and why I started and continue this conference. My sister is my ROCK! Reality is, ALL of us need connections, other women, and opportunities to grow and learn from one another, both personally and professionally.
Yet, here we are surrounded by amazing women every day, and somehow, this just passes us by. It could be that life is "full", and our responsibility list is beyond measure, and we come last on the list. In fact, I know this is the case most often.
When you grow it impacts you, your place of work, your family, and beyond. Your employer should be encouraging you to attend and grow!
You will see that I have asked the speakers and panelists to share a "fun" picture of themselves. I want you to get a peak into who they are, verses a standard head shot.
CultivateHER is a jam packed day long professional and personal conference for YOU!
First and foremost I want you to understand YOU are AMAZING. Secondly, I want to connect you to these awesome speakers and panelists, and the other women who are attending. It is about building relationships that will continue and grow beyond our day together at CultivateHER.
I can't wait to see you! - Kim
I am honored to introduce the CultivateHER 2020 Speakers
Marnie STeinwanD:
Wife/Mom/Retired CEO/current Master's level College Student
"Connections at the Core"
Marnie truly keeps meaningful connections at the core. Building authentic and genuine trust relationships have been a hallmark throughout her career. She is a retired CEO and business owner and works for Ridgewater College as a trainer and speaker. Empathy, along with kind and considerate professionalism, are her hallmarks.
sARAH KUGLIN:
Web Designer & Digital Marketer at Redwood Valley Technical Solutions
"Are you living and leading with intention?"
Sarah is wife and mom to two sweet little girls. She loves raising her girls on their family farm, and truly believes you can lead from anywhere. Yes, that includes her office in her farm house. Sarah started her digital marketing business 17 years ago. She is passionate about helping clients reach their goals and build relationships online. She also focuses on helping her partners use their gifts, and understand, there is no such thing as balance, but it is about finding JOY in all you do.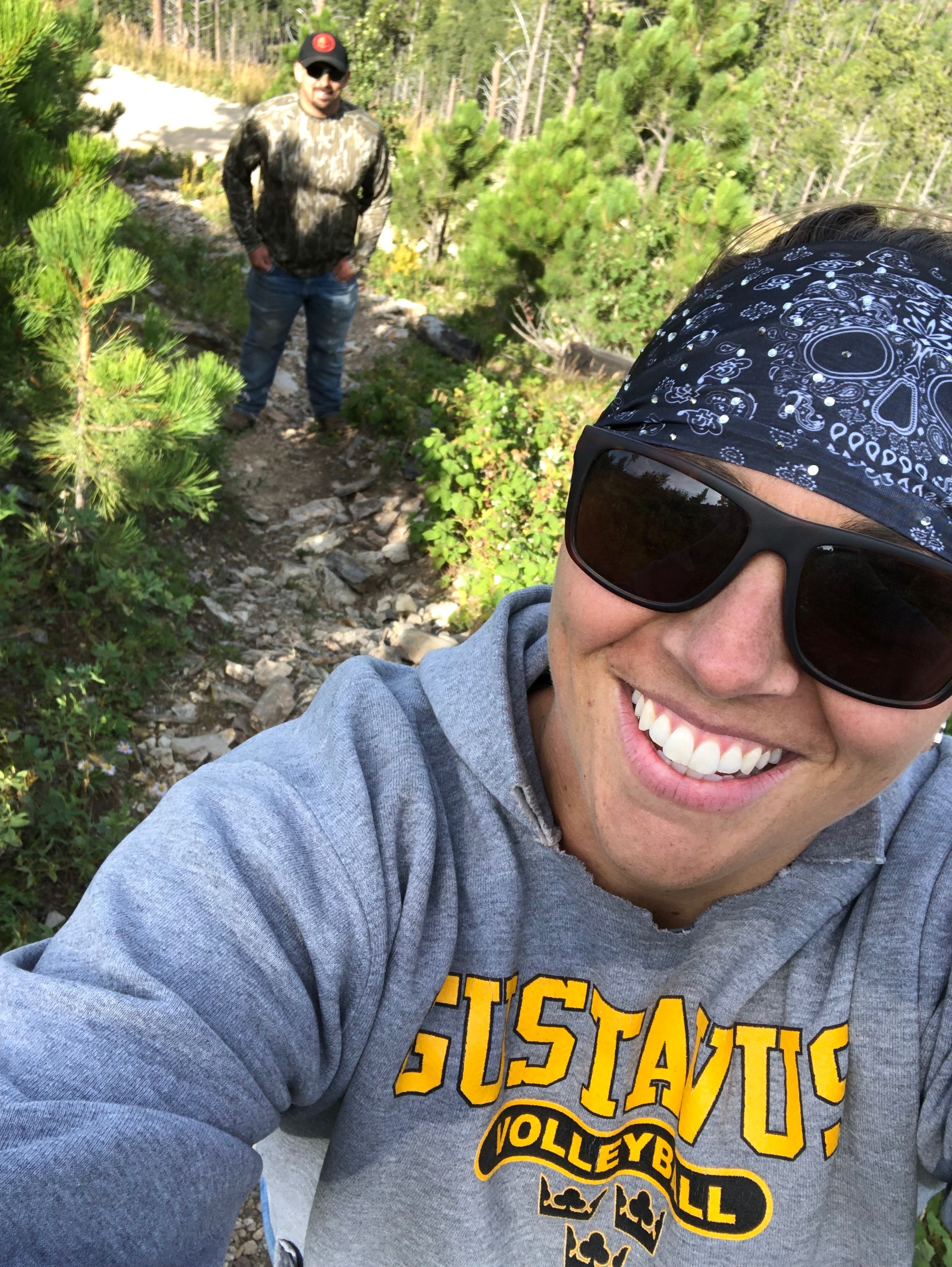 samantha nelson:
Founder & CEO - Sweet Water Revival & Director of Community Wellness and Outreach - RC Hospital and Clinics
"Ignite Your Inner Light - Honor, Loyalty & Commitment"
Samantha believes in joyful change. So often, we look outside of ourselves for sources of happiness rather than within for joy. We carry our inherent health, wealth and love within us at all times. Like many of us, she has experienced trauma, stress and unbearable pain during her walk in this lifetime so far. The good news is that she has also encountered powerful mentors, inspiring coaches and supportive friends who always have my back. Now, a passionate wellness mentor and entrepreneur, she is here to share the antidotes of shame, betrayal and abandonment through stories and MindBody techniques that will ignite your inner light.
Pastor Naomi Mahler:
Pastor at Calvary Lutheran Church
"Discovering YOURSELF after caring for everyone else"
Pastor Naomi Mahler has been found all over the world, but has called Willmar, MN home for the last 18 years. She is an ELCA pastor who has served in diverse settings from a missionary in rural Costa Rica to currently as one of the pastors at Calvary Lutheran Church in Willmar. As of late you, can find her over the road supervising her twin 15 year old daughters as they practice driving; even if she'd rather be sitting at home on the couch with the dogs and her husband!
"Jesus take the wheel!"
Tanya smith:
Nurse Practitioner at CArris Health & Owner of Patina Marquet
"Live YOUR life and LOVE it!"
She is crazy passionate about everything she does. She is a momma of 2, and the wife of an incredible and supportive husband. She has been a nurse practitioner for the past 7 years and counting. She says, "It is humbling to help others in a capacity that I dreamed of dating back to childhood".
Then four years ago, she took a leap of faith and decided to purchase a business to do "on the side". She is here to tell you that you can have your cake and eat it too!
Welcome to HER crazy life!
Nancy miller:
Vinna Human Resources
"Don't Stop Re-inventing Yourself"
Nancy Miller started outsourcing human resources in October 2018 after she got her Masters of Human Resource Management.. She is a part owner of Vinna Human Resources and is certified by SHRM and Human Resource Certification Institute. Nancy is mom to five kids and a really fun Grandma!
Kim madsen:
Owner of k. Madsen Consulting &
Director of Community Impact for Woodland Centers
"The Mystery of Potential"
She is first and foremost a mom two three young men (19, 16, and 12… who thinks he's 16)! She thrives on helping individuals and businesses embrace their greatest gifts in order to serve at their highest capacity. For Kim, it's about always seeing the potential in others, and ultimately embracing and loving today, as tomorrow is never a guarantee.
Say "Hello" to our Leadership Panelists!
These ROCKSTARS will be bringing YOU a wealth of knowledge, wisdom, and smiles, as well as stories of overcoming challenges in their own careers.
Kelsey Baker Jackie Edwards sarah swedberg
County Administrator Director of Marketing & Communications Planner & Main Street Coordinator
Swift County Renville County Hospital & Clinics City of Willmar
Cathy Johnson kelly tauber Laurie varpness
Executive Director Director-Population Health, Wellness, Virtual Health Area Director of Sales
PFF - Presbyterian Family Foundation Carris Health TPI Hospitality
Nathalie Contreras Anne johnson
Recent Ridgewater Graduate President of the Chamber of Commerce
State Farm Agent Redwood Falls
AND… these two amazing women are going to lead us through the day as our EMCEES!
Jayme Sczublewski Joanna schrupp
Freelance Marketer General Manager of Minnwest Technology Campus
We can't wait to see you on Thursday, March 5, 2020. It is going to be an amazing day full of connections and professional/personal growth!
Once you purchase your ticket more information will come to via email over the next months. You should also be following: cultivatehermn on FB, as all information will be posted there also.